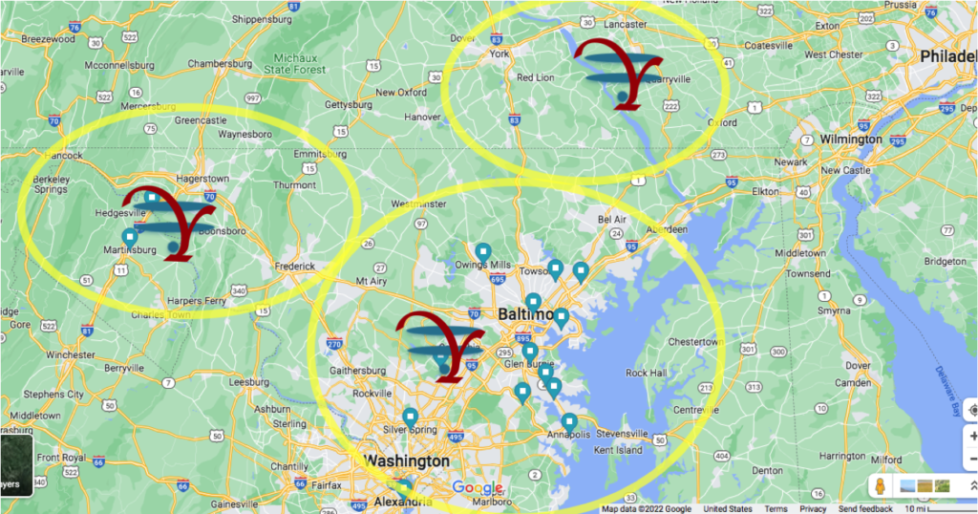 My current clientele is within the Maryland, DC, and Pennsylvania areas. 
Check the schedule below for a party happening near you. If you don't see one, then contact me to your party on the schedule! You will be generously rewarded in huge discounts for hosting a party!
While seeing and touching and feeling adds much more to believing, we also support having virtual parties. Again contact me to get it scheduled! 
Most importantly, get on the mailing list and you will be informed of future parties and their locations. 
If you are not in my current clientele area, have no fear!! I'm happy to get you set up virtually or if it's not too far I can come to you as well. No idea is a bad idea so let's talk and see what can be arranged!
Currently Scheduled Parties
Have you been to a friends party recently and have decided to purchase? Yeah!! And congrats on taking action towards building your beautiful defenses against the assault of the EMFs in your environment. So to give your friend or the party host/hostess the credits for your great decision be sure to select their party in the checkout process as in the picture above. Remember we can only leave the party open for a certain period of time, usually 2 – 4 weeks. If you don't see the party listed that you attended, then maybe it's time for you to have […]